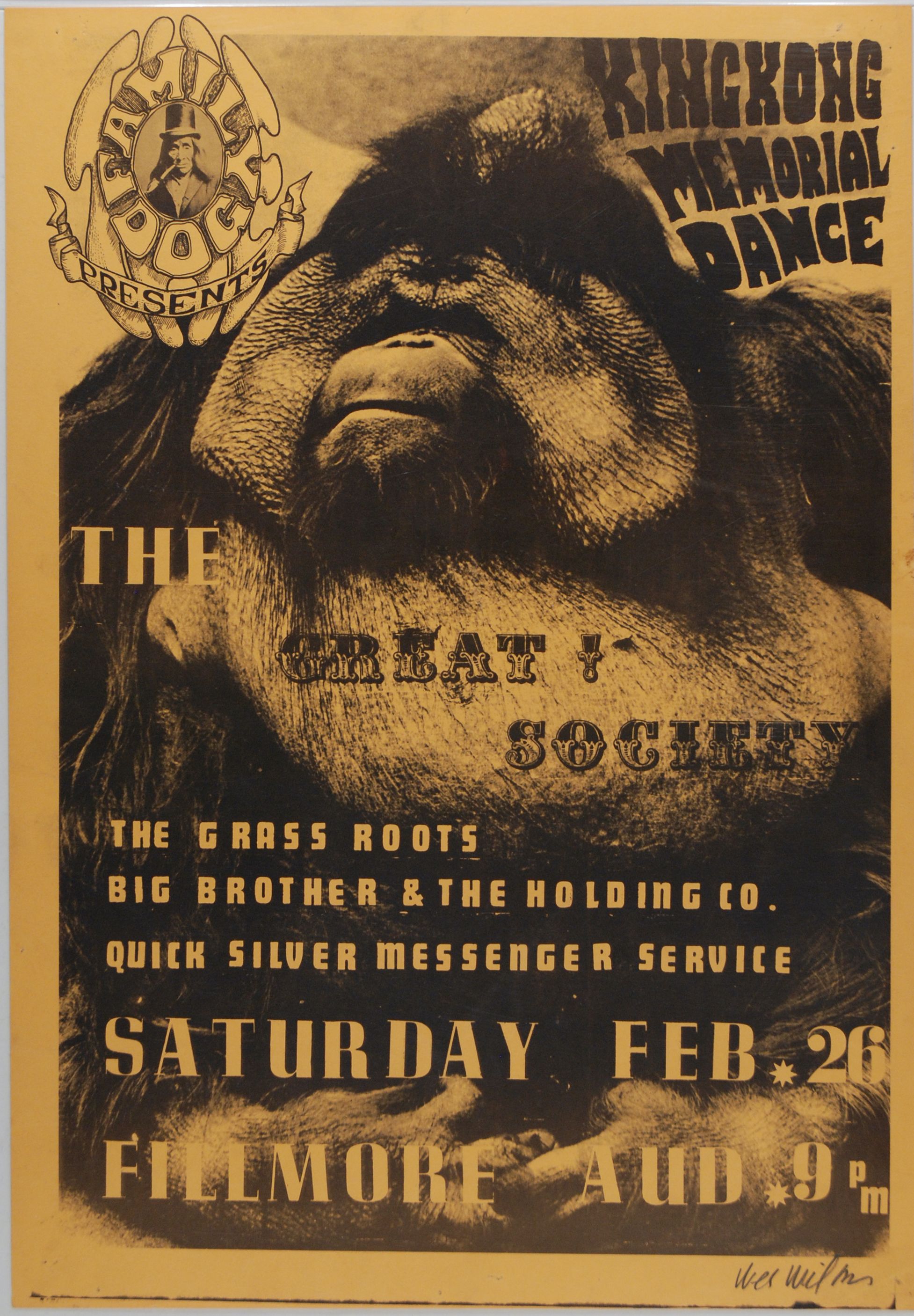 The Family Dog
FD-2-OP-1
Concert Date

Feb 26, 1966

Performer

The Great Society

Grass Roots

Big Brother & The Holding Company

Quicksilver Messenger Service

Venue

Fillmore Auditorium

About

The image on this poster was designed by Chet Helms. However, it features the first appearance of the Family Dog's logo, which was designed by Wes Wilson. The inspiration for the logo came from The American Heritage Book of Indians and was based off of the image of a fur trader named Nlaka. Helms suggested using Nlaka as the subject of the Family Dog's logo.
Graded Population
| CGC Title | Venue | Date |
| --- | --- | --- |
| FD-2-OP-1: King Kong | Fillmore Auditorium | February 26, 1966 |
All Grades

6

Population Share

Universal

5

83.3% of pop

Restored

0

0% of pop

Signature

1

16.7% of pop

Conserved

0

0% of pop

8.0

1

top 20%

0

--

0

--

0

--

7.5

2

top 60%

0

--

0

--

0

--

7.0

2

top 100%

0

--

1

top 100%

0

--
Known Variants
3 Variations of FD-2-OP-1
Additional Posters
Posters related to FD-2-OP-1
From the Blog
Recent Concert Poster News and Discussions