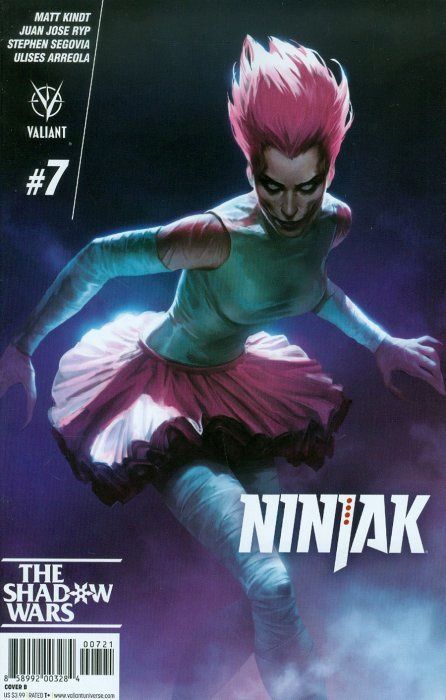 Variant
September 9, 2015
Ninjak #7 (Cover B Kevic-djurdjevic)
Artist

Jelena Kevic-Djurdjevic

Juan Jose Ryp

Publisher

Valiant Entertainment Llc

Publication Date

Sep 9, 2015

About

Sanguine shatters 'THE SHADOW WARS'! Ninjak goes head-to-head with the Shadow Seven's toughest villain, Sanguine - but will his past come back to bite him before she does? As a conspiracy from Colin King's first days as a spy finally comes to light in the modern day, will Ninjak survive his deadliest battle yet? And what will be left of him? Red-hot artist Juan Jos? Ryp (Black Summer) joins Matt Kindt for the second 40-page chapter of THE SHADOW WARS! Plus: an all-new installment of NINJAK: THE LOST FILES, featuring artwork by Eisner Award-nominated artist Butch Guice!
Additional Issues
Related issues of Ninjak #7 (Cover B Kevic-djurdjevic)
From the Blog
Recent Comic News and Discussions