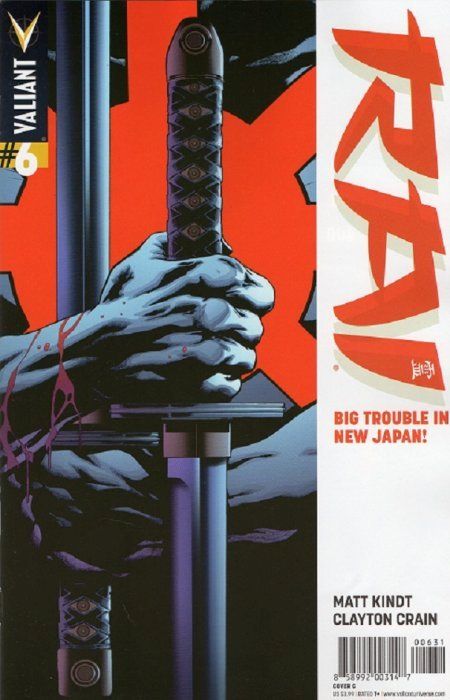 Variant
January 14, 2015
Rai #6 (Cover C Sepulveda)
Artist

Miguel Angel Sepulveda

Clayton Crain

Publisher

Valiant Entertainment Llc

Publication Date

Jan 14, 2015

About

As 41st century Japan spirals into chaos, will Rai protect his nation?or help tear it down? As Rai grapples with a life beyond the control of Father, new feelings distract him from uprisings, secret armies, and a bomb that could all doom the mission to free New Japan before it even begins! Matt Kindt and Clayton Crain's astonishing saga of the year 4001 rockets toward a terrible reckoning as 'Battle for New Japan' continues!
Additional Issues
Related issues of Rai #6 (Cover C Sepulveda)
From the Blog
Recent Comic News and Discussions